I know, hilarious and over used pun, I am so at the cutting edge of digital media.
So, last month was a feature on
all things owl
, and this month another animal feature; deer! They have been slowly making themselves known to me and I'm starting to love them like I love owls. To be honest most of these items are things I desperately want, I won't lie. And I think you'll feel the same way when see them.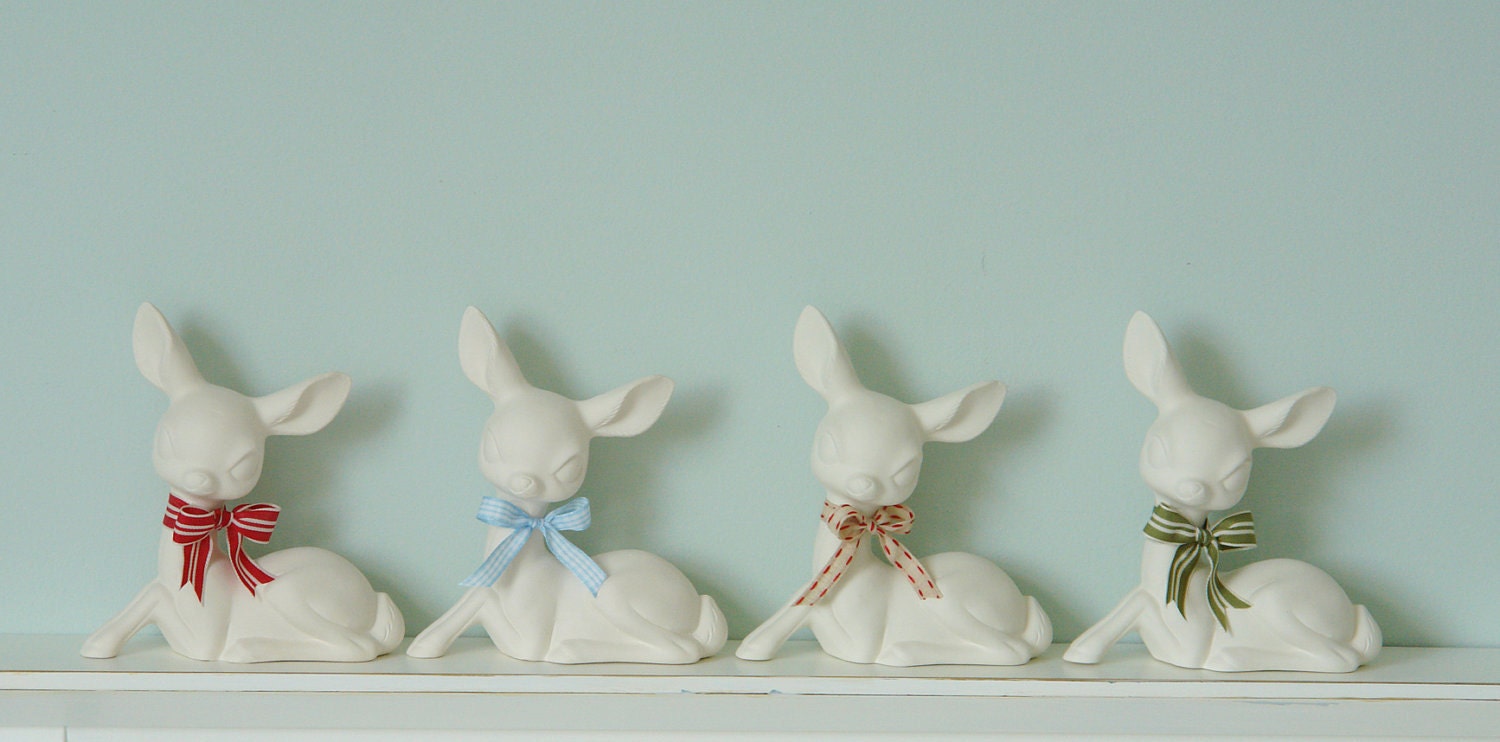 There are a lot of kitsch deer figurines around on Etsy but these are by far the cutest, plus the most versatile. I know if I had one I'd be painting it right up.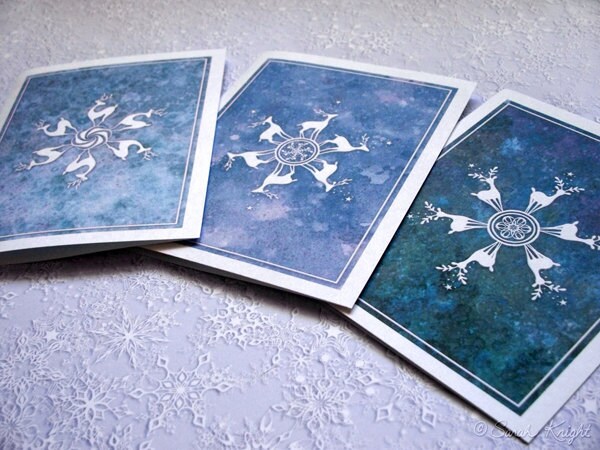 When I first saw these I didn't even realise there were deer on them, but take a closer look and sure enough, there they are. These cards are so imaginative and a nice alternative to your usual christmas card.
Etsy shop:
Bugga
Reindeer necklace, £10.59
Christmas themed, simple and quirky. What more could you want? I am loving that little bell as well!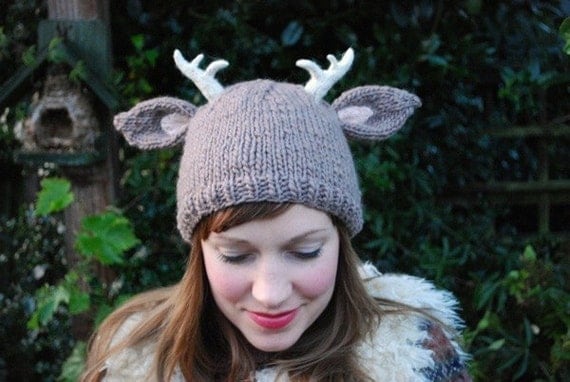 I
wish
I could crochet/knit! If that were the case then I would proudly be sporting one of these absolutely
endearing
(see that! Another pun!) hats. Maybe I should get this for my gran and hint heavily as to who she might make one for, hm...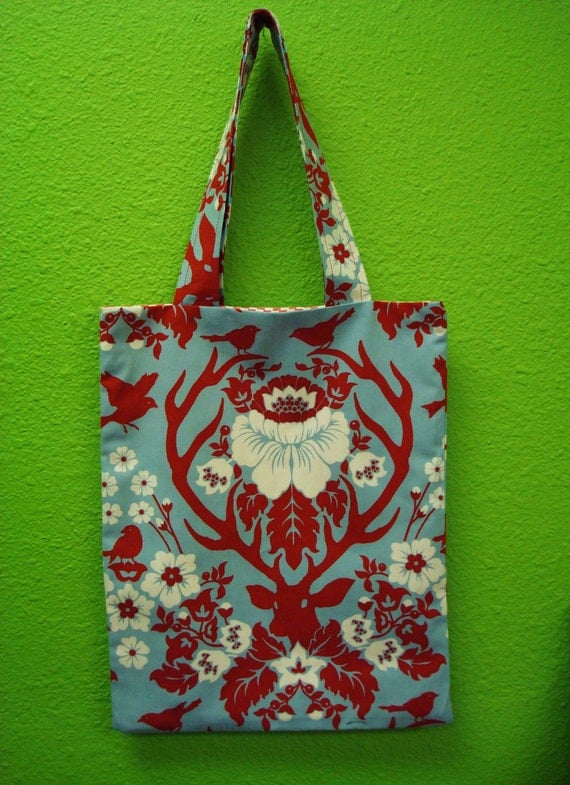 Etsy shop:
Sugarsnap
,
Tote, £13.20
I just love this print so much. Deers + damask, what more could you want?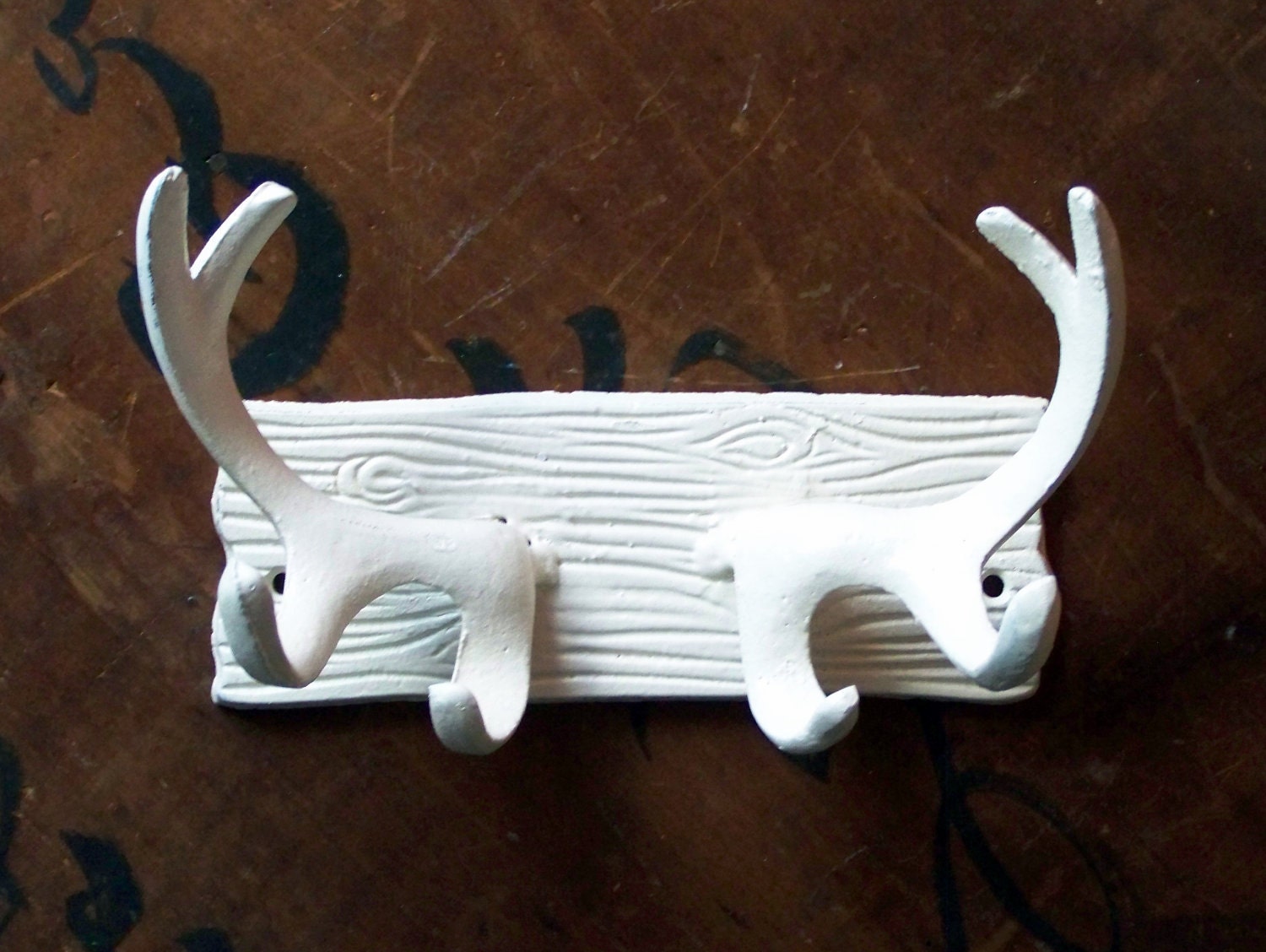 Etsy shop:
The Door Stop
Antler wall hook, £18.61
Along with a deer obsession comes an antler obsession. This guy is just perfect for a log cabin. Practical and awesome, they come in a few different colours as well.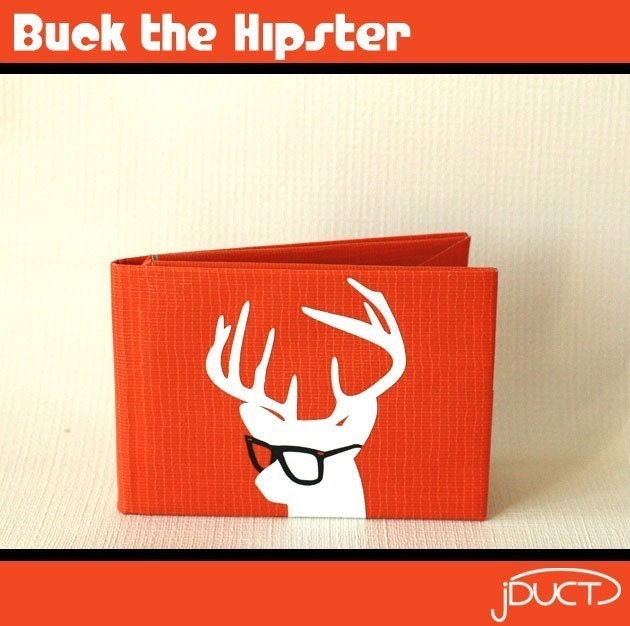 Etsy shop:
jDUCT
Stag wallet, £14.56
Here's something for that hipster man in your life. It's just so funny! Everything looks cooler with a pair of fake glasses on, right? (to be honest, I myself have two pairs...guilty!)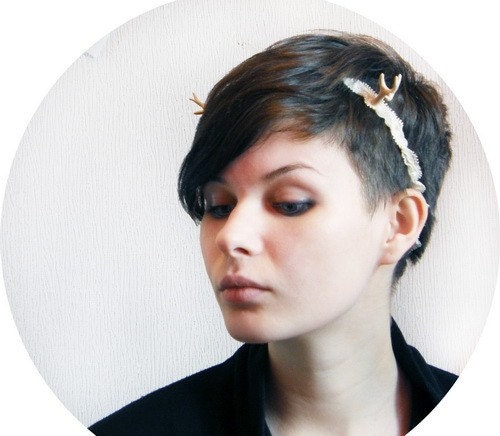 Need. Just need. SO bad.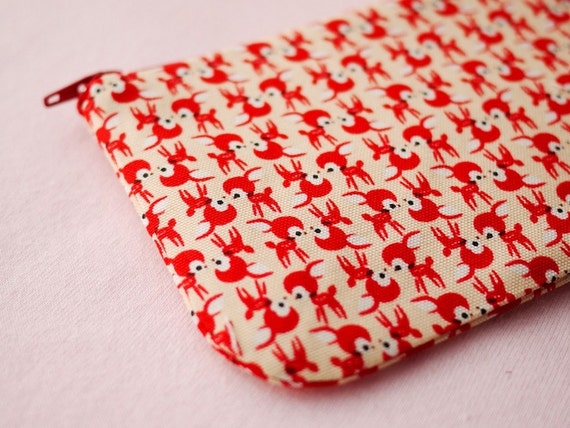 Etsy shop:
Cranberry Lover
Little deer purse, £3.31
It's so simple but so sweet, somehow I'm drawn to it. Perfect for carrying a lipstick and a mirror around without loosing them in the depths of your bag.
So, which one's your favourite? Found anything deer related recently? Let me know, leave a comment, I want to see! I need to get my Christmas shop on! I've got about a million people who needs presents and I have bought about 3 so far. Ah!
(update: expect a Christmas haul at some point soon! I went crazy in London!)