Earlier this month
I did a post
focusing on all the amazing laser cut acrylic jewellery that can be found on Etsy. I couldn't fit everything I wanted to into one post and to be honest I've got so many more I want to share with you but I've decided to limit myself to two posts. Here is the second part full of imaginative, cute, affordable piece.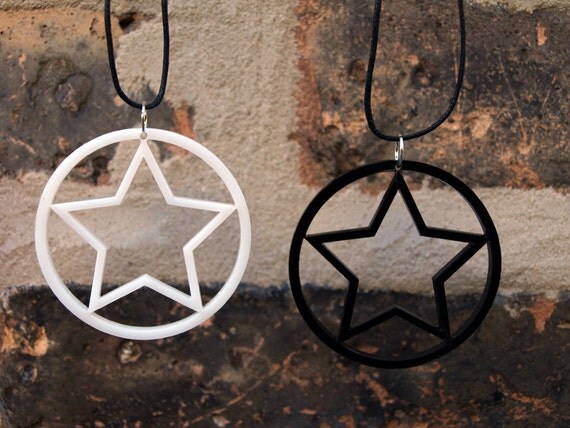 Hello, You! ~
Star Pendant
, £4.46
I like how slightly witchy this is without relying on vaguely controversial symbols. Plus I'm just massive fan of stars anyway. It's also available in wood which is really nice and it's
so
cheap you don't really have a reason not to buy it.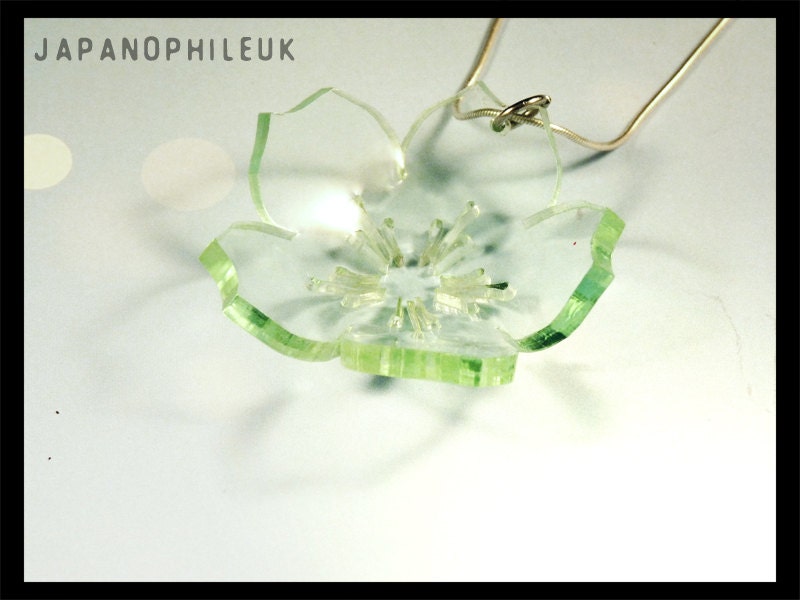 Japanophile UK ~
Cherry Blossom Necklace
, £5.99
I always like finding interesting uses or effect with laser cut acrylic and I think this is such a lovely, subtle piece, including that elegant curve.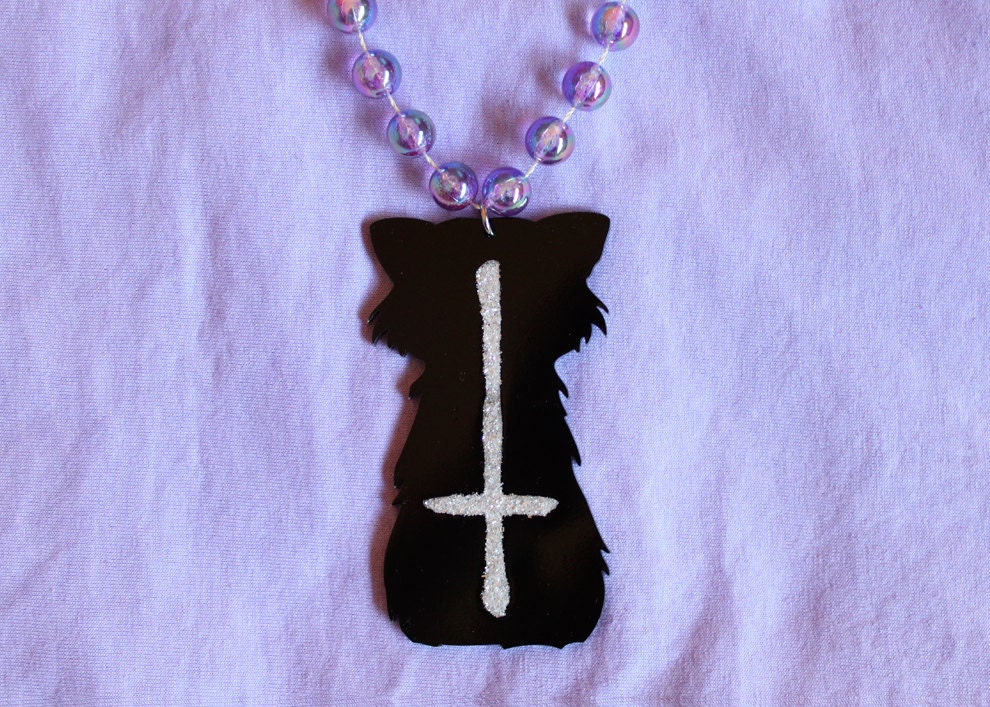 Szmoon ~
Sin Kitten Necklace
, £12.74
There's something so ridiculous and adorable about this silhouetted satanic kitten. I kind of sort of need it.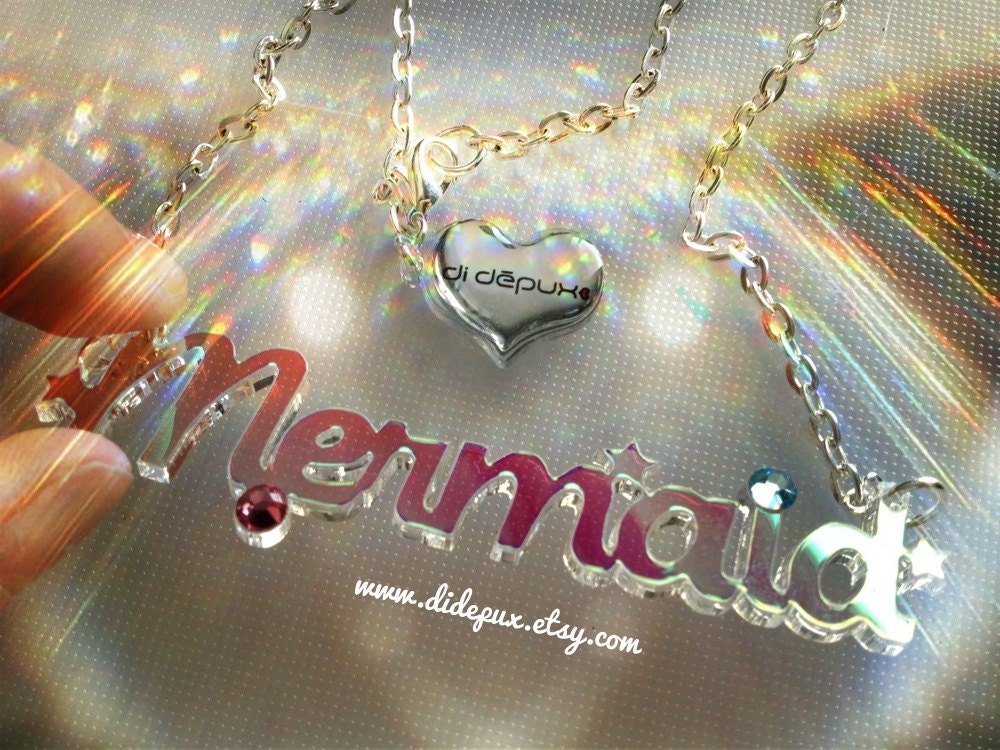 Didepux ~
Radiant Mermaid Necklace
, £10.68
This effect is so pretty and I've been in a mermaid kind of mood recently (I blame the turquoise hair). It's also kind of Fairykei Decora style wise, which I like. I also really
really
like
this mermaid
as well, it's in a very pretty frosted acrylic. It was hard to pick which one to show but I've also featured something from the same shop at the bottom. Other word necklaces I like are this cute "
Lolita
" one and this glittery "
Cute
" one which is so cheap (£5.00) and in the currently super popular dripping font.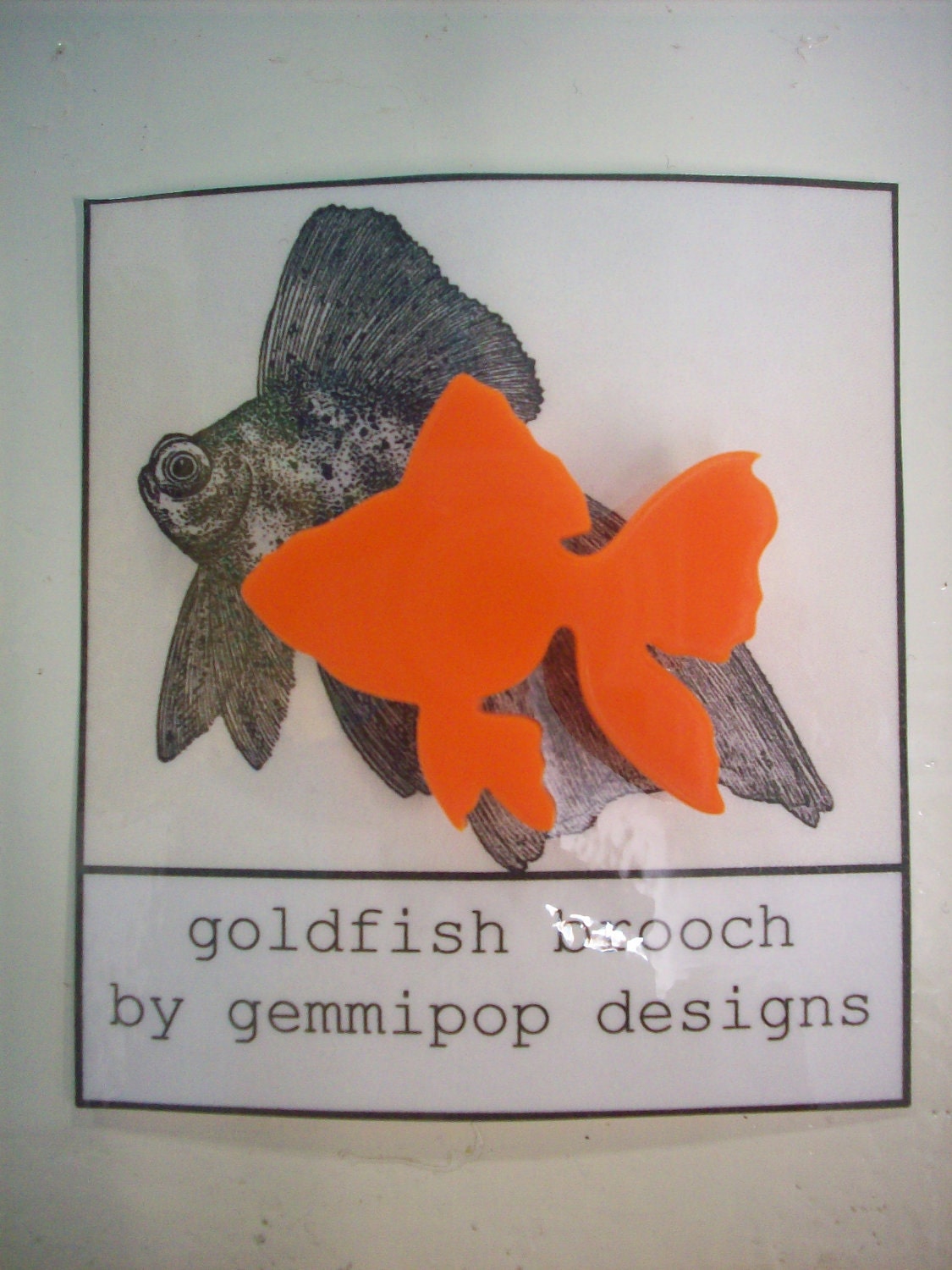 Gemmipop ~
Goldfish brooch
, £6.00
I'd seen these brooches at a local shop in Brighton before so I thought it was cool to see them on Etsy too! They're so cute and affordable. I also really like
the swan
as well. If you prefer necklaces I found this really simple,
really
cheap (£4.00)
little bat one
.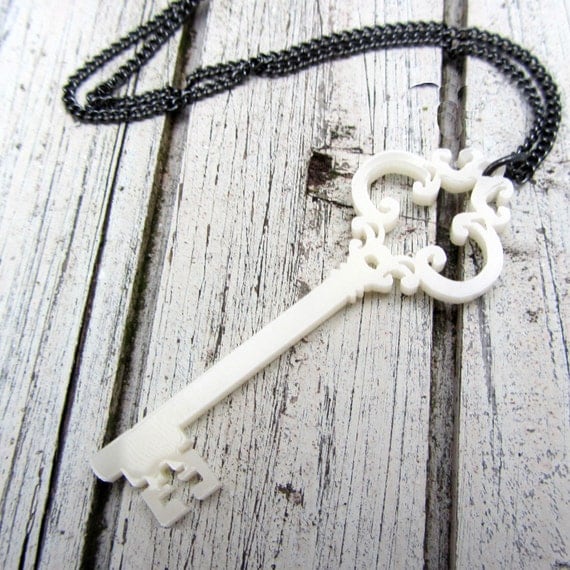 Sarah Keyes Jewelley ~
Skeleton Key Necklace
, £16.11
I know I already featured this shop in the last post but they have so much good stuff I had to show you one more thing. I love this design so much! Like the one from before it's subtle and elegant, which can be difficult with a potentially cheap looking medium like acrylic.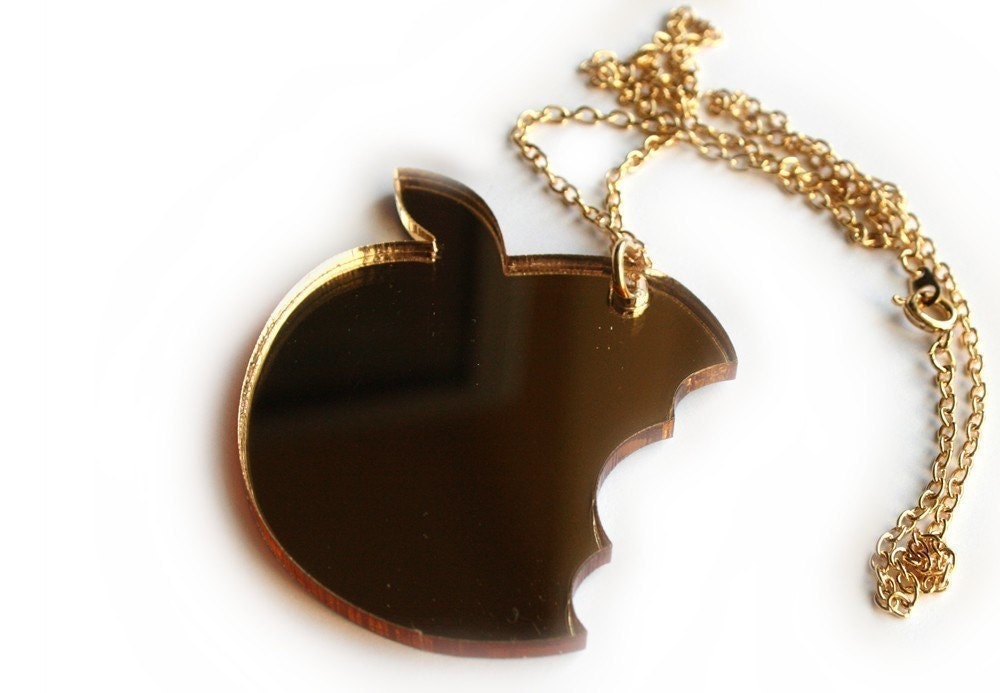 Check out this fairytale Snow White-esque necklace, available in red as well! In an odd way I find it kind of dreamy. They also do a
cute teapot design
that I bought BFF1 for Christmas - I chose the wooden option.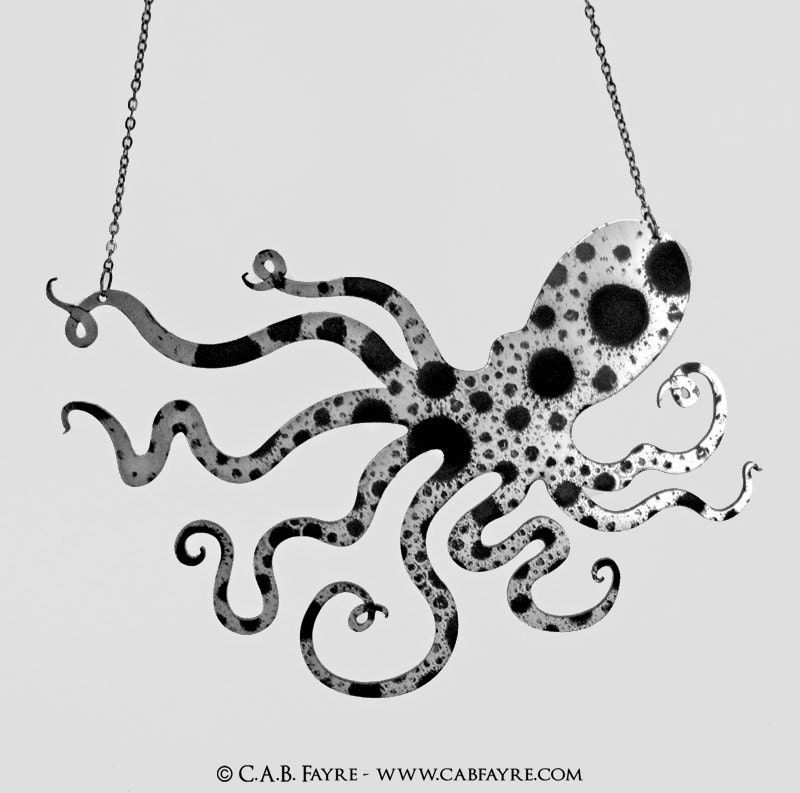 C.A.B Fayre ~
Octopus Ink Splatter Necklace
, £18.04
I really like how interesting the texture is on this is (although if you prefer it comes in plain colours) and octopuses are just cool really. I like it in brooch form too.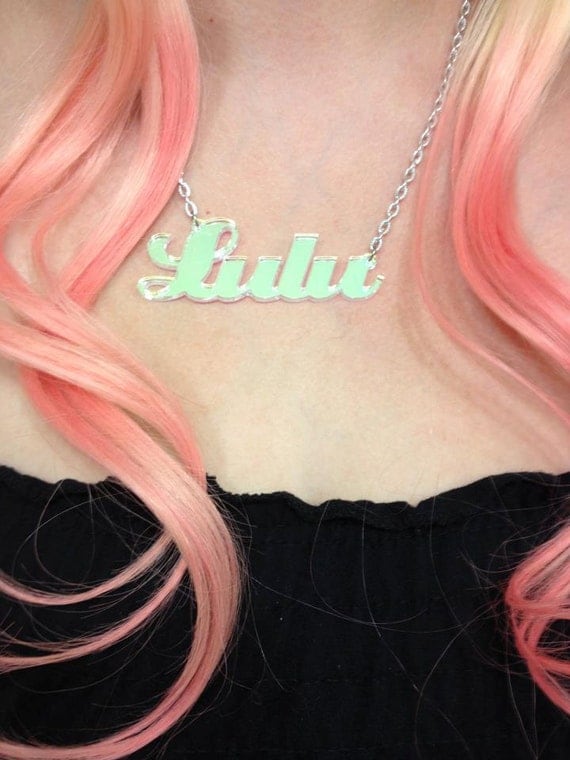 I'm Your Present ~
Custom Necklace
, £11.54
I've come across a lot of custom name necklaces (like the ones from Tatty Devine but much cheaper) and I think this one is my favourite. They offer a lot of cool fonts and colours, my favourite colour is the 'radiant' effect one,
these cool inverted cross earrings
are in the same effect. If you're looking for other cool custom name/word necklaces I would also recommend
emiko
- they do loads of different fonts, including the ever popular 'creepy/horror' font.
So, that's it from my forage into Etsy's laser cut acrylic jewellery and I've come up with a few too many beauties that I now need.
What were your favourites? Found any others I missed?